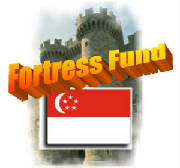 Welcome to D & A Organisation AXA Inspire - Fortress A web site!

Investments are like life, only the fittest survive. That's why you have INSPIRE, AXA's series of investment-linked plans that are return oriented and yet offer risk protection. INSPIRE plus, a part of the INSPIRE investment series,creates solidity by offering you investments in selected speciality sectors, theme or country funds.
The first in the series is FORTRESS FUND (A) , which invest in a selection of solid and dependable companies in Singapore.